Since 1949 countries across Europe and North America have been committed to ensuring the security of the member states of the North Atlantic Treaty Organisation (Nato) – a tally which currently stands at 29.
Founded on the principle of "collective defence", the view within Nato is that if one ally is attacked, then all allies are.
Here are some of the questions surrounding Nato's presence and deterrence against potential Russian aggression in countries across Europe.
– What is the Enhanced Forward Presence?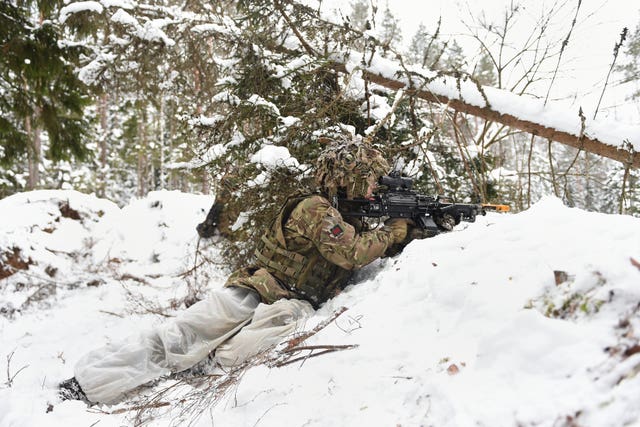 The Enhanced Forward Presence (eFP) is a deployment of defensive, but combat-capable forces in countries which includes Estonia, Latvia, Lithuania and Poland.
Four multinational battlegroups, led by Britain, Canada, Germany and the United States, aim to deter any potential Russian aggression.
Some of the countries involved and with current deployments across the region, include the UK, Denmark, Canada, Italy, Spain, the Netherlands, Norway, Romania and America.
According to Nato, their purpose is to prevent a conflict rather than provoke one.
– Where are the British troops?
The British Army is currently leading a multinational battlegroup in Estonia and is taking a central role in Nato's eFP.
More than 800 British personnel are currently stationed in Estonia alongside Danish, Canadian and Estonia forces.
It is one of the UK's biggest deployments to the region in decades and saw British troops first arrive early last year.
– Which troops are deployed in the region?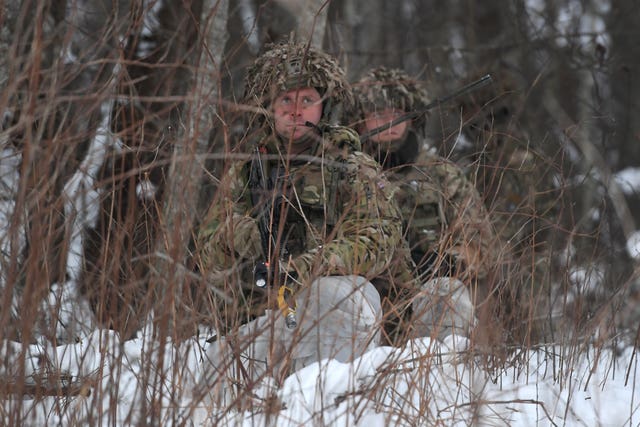 In Estonia, the 1st Battalion The Royal Welsh are currently providing the bulk of the force, and are based mainly in Tapa, more than 80 miles from the Russian border.
Supporting units include The King's Royal Hussars, Royal Artillery, Royal Engineers and Royal Logistic Corps.
There are also 150 personnel from the Light Dragoons, a light cavalry squadron based in Poland, as part of a US-led battlegroup.
Around 300 UK vehicles have also been dispatched to Estonia, including 10 Challenger 2 tanks, Warrior infantry fighting vehicles, and AS90 self-propelled artillery pieces.

– Why are they there?
At the Warsaw Summit in July 2016, the creation of the ePF was decided amid concerns about Russian activity after its annexation of Crimea from Ukraine in 2014.
Britain and Estonia also have a long history of defence co-operation, as reiterated by the Estonian prime minister Juri Ratas during a visit to Downing Street last month.
As part of its Nato commitment, the UK will maintain a British Army rotational presence for the next four years, working alongside and training with the Estonian Defence Forces.
The 1st Battalion The Yorkshire Regiment are due to take over from and replace The Royal Welsh in early July.