Outnumbered star Hugh Dennis is to lend his voice to a new children's comedy series tracking the thoughts and day-to-day lives of zoo animals.
The actor will narrate CBBC's The Zoo alongside a team of comedy voice artists who bring the animals of Paignton Zoo to life.
Viewers of the 15-part series will meet vegetarian lions, beat-boxing giant tortoises and a host of other furry, scaly and wrinkly creatures.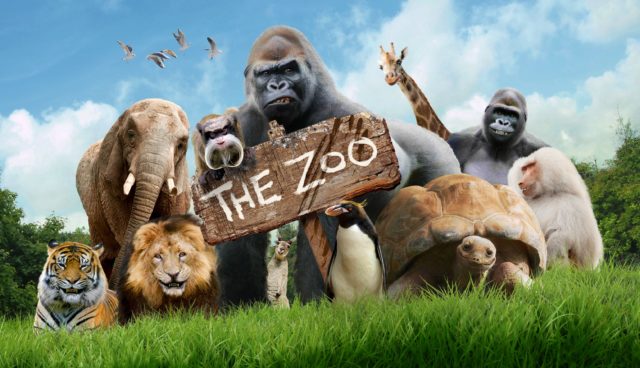 Dennis presides over the action as he converses with both staff and animals – brought to life using state-of-the-art CGI and facial-tracking technology.
The BBC Studios production has been made by the BBC Natural History Unit for DHX Media and CBBC.
Series producer Aaron Paul promises it will "lift the lid on what is really going on behind the scenes".
He added: "It's a kind of Animal Magic for the 21st century. It links the charm of Johnny Morris with the latest technology and modern humour to create a show which has real cross-generational and cross-gender appeal – there really is something for everyone."
:: The Zoo airs from Monday August 14 on CBBC.